Speakers Social Recruiting Strategies Conference 2017 San Francisco (#SRSC) will offer best practices and lessons learned from recruiting gurus and case studies of leading brands and organizations.
We work with the best practitioners and trainers to develop SHRM and HRCI pre-approved curriculum for your benefit.
What's on Deck
In just over 5 years SRSC has grown to become the conference leader for recruiters and talent acquisition professionals across all industries — offering the latest in global recruiting trends, recruitment marketing, employer branding, tools and technology. This year we have crafted an agenda with 4 new session track themes.
Social Channels — Platform Strategies
Recruiting Tools: Snapchat, Instagram and YouTube
Tips & Tricks for Facebook, Twitter and LinkedIn
Recruitment Analytics
Sample Scorecards and Reporting
Regional Metrics Challenges
Strategic Sourcing
How to Maximize Social Media's Reach for Sourcing Candidates
Tips for Finding the Hard to Find Candidates
Employer Branding and Recruitment Marketing
Developing a Recruiter Brand
Building an Editorial Calendar — The Why and the "How"
"Progressive, analytical thought-provoking conference that caters to a lot of recruiter audiences."

- Angie Buccili,
Recruiter, HMB

"[SRSC] was a wonderful and very informative experience. It was a really neat event. All the speakers were really great!"

- Nah Phomsouvanh,
Digital Recruiter, Games Workshop

"This was exactly what I needed. Many specific tips and real case studies that I can bring back to our recruiting teams and help them with the war for talent using social media and a strong employer brand"

- Gabriella Bruyere,
New Global Talent Acquisition Lead, CGI

"Most actionable information I've received at a recruiting conference...and I've been to a lot!"

- Wendy Gillette,
Manager Talent Acquisition, BOLD
Justify your time at #SRSC
To convince your boss the 3 days at #SRSC is a great investment, here are some important event perks you can share:
Share 3 days' worth of takeaways with your colleagues.
You'll leave with a list of practical ideas and takeaways so you can hit the ground running once you're back at your desk. Missed a talk? Recorded talks and speaker presentations are available to download and review at your leisure.
Hands-on workshops will equip you with frameworks and templates you can integrate into your strategy.
These intensive, classroom style workshops are a great way to dive into the most challenging topics around recruiting strategy, alongside your peers and with one-on-one time with workshop instructors.
Our speakers bring case studies to address your challenges.
We vet our case studies to make sure they address on-the-ground challenges that impact your bottomline.
Leave with the latest, most relevant recruiting and technology trends.
You get so entrenched in your company's reqs that it's difficult to keep tabs on what's happening in the outside talent world. #SRSC is the place to learn about emerging tools, technology, and recruiting trends to keep your team ahead of the curve.
Just great content you can relate to and learn from.
You've probably been to a number of conferences where you're inundated with product pitches. Not at SRSC. Our speakers are here to teach you the how-to of social recruiting initiatives that increase hiring results.
Nobody networks quite like recruiters.
Let's face it - networking is your job. The value of face-to-face connections is realized at #SRSC. Network with other recruiters to increase your personal brand, your recruiter brand and ultimately — your success in talent acquisition.
Who You'll Meet
Lots of awesome liked-minded recruiters and talent acquisition pros across industries. We welcome anyone interested in an interactive learning experience to explore current recruiting trends and where social and mobile recruiting is headed.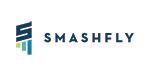 HOW TO PARTICIPATE
Get Involved with the Social Recruiting Strategies Conference
Sponsor or Partner #SRSC
We offer unique and customizable opportunities to create a company presence at an upcoming event.
Sponsor Information
Speak at #SRSC
If you have an interesting talk or case study to share, we want to hear from you.
Submit a Proposal
Copyright © 2017 by Global Strategic Management Institute